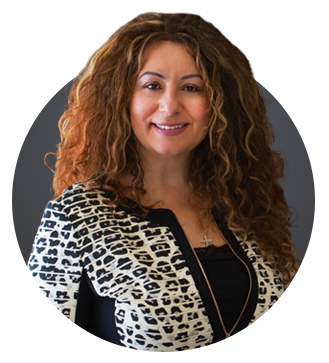 "Customer service and top of mind is my passion."
- Rasha Ingratta , Mortgage Expert
Rasha Ingratta has a very well established reputation for customer service and getting approvals quickly. Rasha and her team come first to mind when it comes to Mortgage advice, customer service, and when looking to acquire a mortgage. She loves what she does and is now looking to share with her team of Mortgage Agents what she knows best and has built over the years. Her goal is that they can continue the tradition of astounding customer service and excellence in their field.
Item From Bucket List
Go on a date with Vin Diesel, if I wasn't married.
Interesting Fact About Me
I am a professional Belly Dancer. Though my true calling is helping people with their mortgages today, I think when I retire I will open a belly dance studio. To all my mortgage client ladies.... I look forward to having you all join me in 20 years at my studio!